Energy Efficiency Resource Center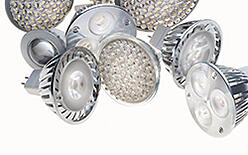 Lime Energy consistently provides useful information for businesses seeking to better understand the vital role energy plays in their daily operations. From our weekly blog to links, videos and energy savings guides, this resource center is designed to be an ongoing resource for new energy.
Energy Savings Guide
Regardless of whether you own or lease your space, your business needs lighting, heating, cooling and water to operate every single day. Making those systems energy efficient puts money back in your pocket each month and improves the environment. Most 10+ year old buildings can cut costs 20% via common upgrades.
Take a moment to fill out the form on the right and download a FREE copy of our Energy Savings Guide.


Useful Links
To learn how you can save energy, click on any of the sites below that offer comprehensive information on energy efficiency for businesses.
DSIRE
DSIRE is a comprehensive source of information on state, federal, local, and utility incentives and policies that support renewable energy and energy efficiency. Established in 1995 and funded by the U.S. Department of Energy, DSIRE is an ongoing project of the North Carolina Solar Center and the Interstate Renewable Energy Council, Inc. Click here to see the Federal Incentives/Policies for Renewables & Efficiency
US Department of Energy - Energy Efficiency and Renewable Energy
This site, by the Energy Information Administration, provides links to a number of websites providing information on energy efficiency at home and for businesses.
Energy Star
This site is sponsored by the Environmental Protection Agency and contains a wealth of information on energy conservation. A section for children contains links to other great websites geared toward younger learners.

US Department of Energy
This site is a "library" of information, providing tips and advice on energy efficiency for the home and business. It includes sections on buying new appliances, building for energy efficiency, and information on energy initiatives across the country. It also features KidzZone, a fun, interactive website for children, and information on conducting your own home energy audit.
Energy Savers
Energy conservation ideas for homeowners, contractors, builders, and building managers. This website is brought to you by a partnership of the U.S. Department of Energy, U.S. Environmental Protection Agency, and the U.S. Department of Housing & Urban Development.
More Than 100 Ways to Improve Your Electric Bill
This booklet, by Edison Electric Institute, outlines energy efficiency measures around the home and workplace.